Evita Tezeno on The Susana Gibb Show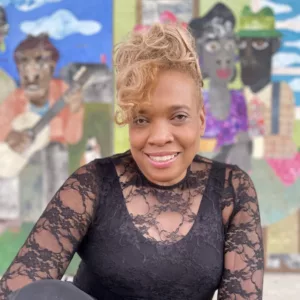 From using her artistic skills in the kitchen to spectacular collage paintings made of hand-painted papers, the amazing Evita Tezeno discusses her more than deserved rise to fame. She breaks stigmas and challenges stereotypes by emphasizing the joy and togetherness of everyday scenes of Black life. Evita Tezeno uses her amazing gift to create an "oasis of a little Heaven" with every piece she makes.
Learn more about her upcoming show at Luis De Jesus Los Angeles.
Mentioned Artwork: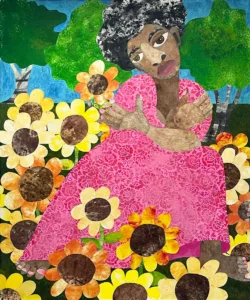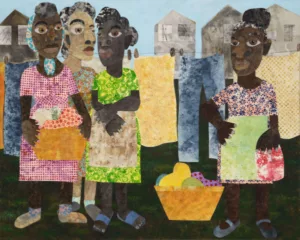 Show some love on her Instagram and her Website.
This episode will be out at 5 a.m. on 6/6/23.
Don't want to miss it? Subscribe to our podcast channel here.
Want to learn more? Here's a bit about us.
How to Insure Art?
Whether you own one piece of fine art, a number of outdoor sculptures, or a whole collection of artwork, insurance for your collection can provide you with peace of mind, knowing that you'll be able to repair or replace it after a covered event.  Listing a value on your policy on the front end can ensure you are covered for 100% of the agreed value. Many carriers will work with you to determine your art's value as you protect an entire collection with blanket coverage, or by itemizing your pieces individually.