Home Insurance in Plano, TX
Home Insurance & Renters Insurance in Plano, Texas
At Gibb Agency Insurance Services, our agents do more than provide affordable home insurance policies to residents in Plano, TX. We also get involved with the community. When you choose our homeowners' insurance company, you get personalized attention that puts your needs first.
We make our process as easy as possible for all clients. Go to our website portal, fill out some basic information, and receive an insurance quote online. You can then contact us to register or ask questions about your home insurance quote.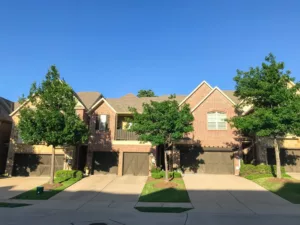 Homeowners' and Renters' Insurance in Plano, TX

These days, homeowners' insurance is a must. You need comprehensive protection for your property in Plano, TX, that covers:
Your personal belongings
All structures on your property
Temporary lodging when necessary 

Without coverage and assistance from a trusted agent, you could end up with devastating losses, expensive repairs, and unimaginable stress. Let us find the perfect policy to fit your budget and property needs. 
As a renter in Plano, TX, you need renters' insurance with extensive loss coverage to secure the value of your possessions. We understand that renters are particularly vulnerable to issues like:
Water damage
Mold damage
Fire damage
Situations in which your rental property is uninhabitable

We take extra care of renters like you with diverse policy options. Don't get caught off guard during your rental experience. Reach out to us to prioritize your peace of mind and belongings.  
We are located in Dallas and serve all of Texas.
Independent Insurance Agents in Plano, TX

What makes independent insurance agents different from the rest? First, we offer a more extensive range of policies. We aim to help you choose the best coverage for your family and property, not simply make another sale.
We offer policies that cover large and small personal investments, including:
Family heirlooms like jewelry, china, and antiques
Electronics and technology
Building structures
Cars
And more!

Insurance coverage is an important investment. Choose a provider who treats you like an integral part of a thriving community, not a number. 
Plano, TX, straddles Collin and Denton Counties, serving as the principal city of the Dallas-Fort Worth metroplex. Less than 20 miles from Dallas, Plano offers the perfect place for new residents who crave the bustle of the city while retreating to a smaller, homier town. 
Will you soon invest in or rent a property in Plano, TX? Contact our agents at Gibb Agency Insurance Services to learn more about your home insurance options.