Beyond the Bar: Julie Robinson and Andrea Benningfield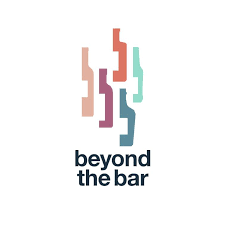 What started off as just a side hobby during Covid-19 has changed the Co-founders Julie Robinson's and Andrea Benningfield's way of life. The first non-alcoholic bottle shop in the DFW area is here to support all aspects of healthy living by still ensuring a fun time. Any kind of beverage that you want, they have!  Whether that's a non-alcoholic beer, wine, a lavender French 75, or even zero proof whiskey. You may not get buzzed off of their non-alcoholic beverages but Beyond the Bar is surely buzz-worthy!
Learn more about what they sell at Beyond the Bar.
Pictures:
Visit their bottle shop at: 101 S Sherman St B, Richardson, TX 75081
This episode will be out at 5 a.m. on 6/14/23!
Subscribe to our podcast channel here.
Visit www.gibbagencydallas.com to learn more about us.
Liquor Insurance
Liquor Liability Insurance is an important addition to restaurants, bars, and even event insurance.  For businesses that serve, sell, distribute or manufacture alcohol, liquor liability protects businesses from claims of property damage or bodily injury.