Home Insurance in Allen, TX
Home Insurance & Renters Insurance in Allen, Texas
Looking for reliable and comprehensive insurance services in Allen, TX? Look no further than The Gibb Agency, your trusted partner in protecting what matters most to you.
With over two decades of experience, we have been serving Dallas, Allen, and the surrounding communities since 1997. As a locally-owned and operated independent insurance agency, we take pride in offering personalized coverage options that cater to the unique needs of our clients throughout Texas.
When it comes to safeguarding your home and everything inside it, The Gibb Agency is your go-to destination for exceptional home insurance coverage in Allen, TX. We understand that your home is more than just a house; it's a place where cherished memories are made, and your most valuable possessions are kept safe. Our dedicated team is committed to providing you with the best homeowners insurance options that align with your needs (and budget).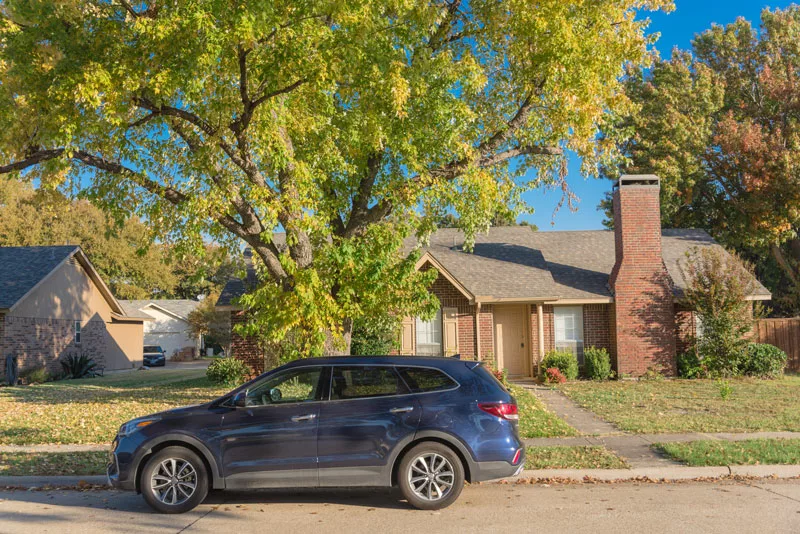 Homeowners Insurance in Allen, TX
At The Gibb Agency, we know that no two homes are the same. That's why our homeowner's insurance agents take the time to understand your needs, evaluate potential risks, and design a tailored insurance plan that offers comprehensive coverage. Our goal is to ensure that you are protected from unexpected events such as fire, theft, natural disasters, liability claims, and more.
Whether you own a single-family home, condominium, or rent an apartment in Allen, TX, we have the right homeowners insurance and renters insurance solutions for your property. Our range of home insurance products includes:
Homeowners Insurance: May include coverage that protects your dwelling and personal belongings, and provides liability coverage in the event of property damage or bodily injury to others on your property.

Renters Insurance: Coverage options that can safeguard your personal belongings, offers liability coverage, and may provide additional living expenses if you are temporarily displaced from your rental property.
Experience the Gibb Agency Difference
Choosing The Gibb Agency as your independent insurance partner means gaining access to a team that genuinely cares about your well-being. We are passionate about providing the best customer experience possible, ensuring that you have the right coverage at the right price. When you work with us, you can expect:
Personalized Service: We believe in building long-term relationships with our clients. Our friendly and knowledgeable agents will guide you through the insurance process, answering any questions you may have along the way.

Community Involvement: We take pride in our involvement in the local community. As part of our commitment to giving back, our owner, Susana Gibb, hosts a podcast that features local businesses, artists, writers, and other community members.

Comprehensive Insurance Solutions: In addition to home insurance, we offer a wide range of commercial insurance and personal insurance options to meet all your coverage needs. Whether you need auto insurance, business insurance, or life insurance, we've got you covered.
We are located in Dallas and serve all of Texas.
Trust The Gibb Agency for Your Home Insurance Needs in Allen, TX
Proudly Serving Allen, Texas
Nestled in the heart of Texas, Allen is a vibrant city that offers a perfect blend of suburban charm and urban convenience. With its friendly neighborhoods, top-rated schools, and a strong sense of community, Allen has become a sought-after destination for homeowners looking for a place to call home.
What makes in Allen, Texas truly special?
Strong Sense of Community: One of the standout features of Allen is its tight-knit community. Homeowners in Allen enjoy a warm and welcoming atmosphere, where neighbors become friends and friendships become lifelong. From local events to community initiatives, there is a genuine sense of belonging that brings residents together.

Exceptional Quality of Life: Homeowners in Allen, Texas experience an exceptional quality of life. The city boasts an array of amenities, including beautiful parks, recreational facilities, and a thriving cultural scene. Whether you're exploring the stunning Connemara Meadow Nature Preserve, enjoying a round of golf at one of the premier courses, or indulging in the local cuisine, there's something for everyone to savor in Allen, TX.

Strong Housing Market: The housing market in Allen is robust and continues to thrive. Homeowners can take advantage of a wide range of housing options, from spacious single-family homes to modern condominiums. With an array of architectural styles and well-maintained properties, Allen offers a place to create a haven tailored to individual preferences.
With its strong sense of community, exceptional quality of life, robust housing market, commitment to education, and low crime rates, Allen, TX, is an idyllic place for homeowners to put down roots and create a fulfilling life.
When it comes to protecting your home and loved ones, you deserve the best insurance coverage available. Trust The Gibb Agency to deliver just that. As your local independent insurance agency in Dallas, we are proud to serve the Allen, TX community and beyond. Contact us today to learn more about our home insurance options and discover how we can help you secure the peace of mind you deserve.