Home Insurance in Dallas, TX
Home Insurance & Renters Insurance in Dallas, Texas
Dallas, TX, is a great place to start a family. But whether you own or rent a property, you need an insurance policy to protect your belongings. At Gibb Agency Insurance Services, we recommend beginning your search with an insurance quote online. 
Simply navigate to our website's portal, input the requested information, and receive a home insurance quote! Then, contact us about any extra features you may need. Our agents will gladly assist you in crafting a personalized policy that fits your budget and coverage requirements.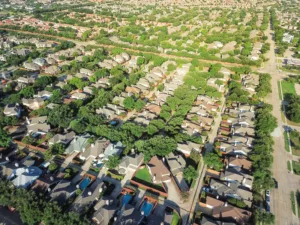 Renters' and Homeowners' Insurance in Dallas, TX

As a reputable homeowners' insurance company, we take pride in staying involved with the community in Dallas, TX. We understand that purchasing a home is a milestone and a lifelong investment for most families. Our homeowners' insurance policies identify a covered loss as one or more of the following:
Damaged structures on your property 
Home damage
Broken or impaired belongings and valuables

We'll cover personal effects and insured structures on your property in the event of a disaster.
If you rent your home, you deserve peace of mind! We write renters' insurance policies that provide numerous renters in Dallas, TX, with well-deserved assurance in the face of disasters like fire or water damage. As a renter, you might feel at the mercy of the rental property owner and other authorities. Our policies empower you to take charge of your belongings and living situation. 
You don't have to stress about your furniture, electronics, family heirlooms, and other belongings in the event of a disaster. Neither will you need to scramble to find a new place to stay until the property owner finishes repairs. You can rely on our agents to assist you in recouping the cost of lost items and finding a temporary place to live.   
We are located in Dallas and serve all of Texas.
Independent Insurance Agents in Dallas, TX

As independent insurance agents in Dallas, TX, our team at Gibb Agency Insurance Services values your freedom and protection. We provide customized service to each client who approaches us regardless of whether they own or rent a property. 
Dallas, TX, features innumerable opportunities for fun, education, and sightseeing. From the Perot Museum of Nature and Science to the State Fair of Texas, Dallas provides no shortage of opportunities to explore the world from one place. As one of the most populous cities in Texas, Dallas has something for everyone to enjoy. 
Are you taking the leap to Dallas, TX? Contact Gibb Agency Insurance Services to protect your property with reliable homeowners' insurance.