6 Advantages of Getting Motorcycle Insurance
Motorcycle insurance provides several advantages for riders, helping to protect them financially and legally in case of accidents or unforeseen events. Gibb Agency Insurance Services provides motorcycle insurance in and around Wylie, TX, McKinney, Allen, TX, Frisco, Plano, Dallas.
Here are six key advantages of getting motorcycle insurance: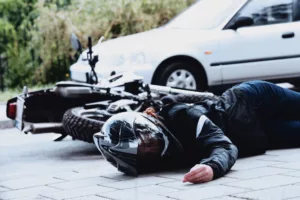 Liability Coverage: Motorcycle insurance typically includes liability coverage, which pays for bodily injury and property damage you may cause to others in an accident. This coverage helps protect your assets by covering legal expenses and any potential claims against you.
Medical Coverage: Many motorcycle insurance policies offer medical payments coverage, which helps pay for your medical bills in case you are injured in an accident, regardless of fault. This can be especially important for riders who may not have health insurance.
Comprehensive and Collision Coverage: These coverages protect your motorcycle from damage or theft. Comprehensive coverage includes protection against non-collision events, such as fire, vandalism, or natural disasters, while collision coverage covers damage from accidents with other vehicles or objects.
Uninsured/Underinsured Motorist Coverage: This type of coverage protects you if you are involved in an accident with a motorist who has little or no insurance. It can help cover your medical expenses and property damage.
Legal Requirement: In many places, motorcycle insurance is legally required. Riding without insurance can lead to fines, the suspension of your license, or even impoundment of your motorcycle.
Peace of Mind: Motorcycle insurance provides peace of mind by knowing that you're financially protected in case of an accident. It can help you avoid significant out-of-pocket expenses and reduce the stress associated with accidents and other unexpected events.
Overall, motorcycle insurance is an essential investment for any rider, as it provides both legal compliance and financial protection against the various risks associated with motorcycling. The specific coverage options and costs can vary, so it's important to choose a policy that meets your individual needs and budget. Please call us without any hesitation.