While we might all know that having auto insurance is a requirement in Allen, Dallas, Frisco, McKinney, Plano, Rylie, and the surrounding areas, but what is the right amount of insurance coverage that you should have? This is just the beginning of the questions that our team at Gibb Agency Insurance Services provide answers and guidance for with our clients. No matter how many vehicles you have or what kind of vehicles they are, we can shop the insurance market for you to find the right coverage at the right price. Contact us today to learn more and review your current coverages.
Required Minimum Coverage for Auto Insurance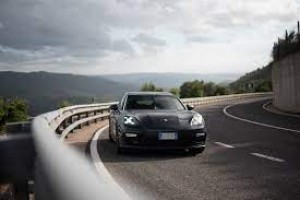 Here in Texas, you must at least have liability insurance coverage for your vehicle (or somehow show proof that you can pay for any accidents that you cause). The minimum coverage amounts are $30k per person for injuries, up to $60k per accident, and $25k for property damage. However, as you might imagine, these minimum coverage limits can quickly be eclipsed and any costs above these figures are your responsibility.
When you speak with our team at Gibb Agency Insurance Services we can help you determine what the right amount of liability coverage is that you should consider having. There are also several other coverage options that we can go over with you that you should consider including with your auto insurance as well. These options include collision coverage, personal injury protection, comprehensive coverage, medical payment coverage, and several others.
What Affects The Auto Insurance Premiums
What you will pay for your auto insurance can vary a lot based on a number of different factors. The kind of vehicle you have will affect what you pay for insurance. For example, a sports car will generally cost more to insure than a small family vehicle. Your driving record and claims history will also play a factor in what you pay for your auto insurance. It is possible that some insurance companies may even use your credit score as a factor in what they will charge you for auto insurance.
Don't just work with a single insurance company in Allen, Dallas, Frisco, McKinney, Plano, Rylie, and the surrounding areas, work with an insurance agency that is independent and can shop the market for you to get you the best rate on your auto insurance. Contact our team at Gibb Agency Insurance Services today to learn more.