Odds are pretty good that you likely know someone who would have been in serious financial straights with some home damage if not for the home insurance they had on their Allen, Dallas, Frisco, McKinney, Plano, Rylie, or surrounding area home. Whether it was a tree falling on part of their home from a storm or some other natural disaster or accident, having home insurance is a practical necessity. That's why at Gibb Agency Insurance Services we work with our clients to help them find the right home insurance to provide them with peace of mind. Contact us today to learn more.
A Good Investment for Your Home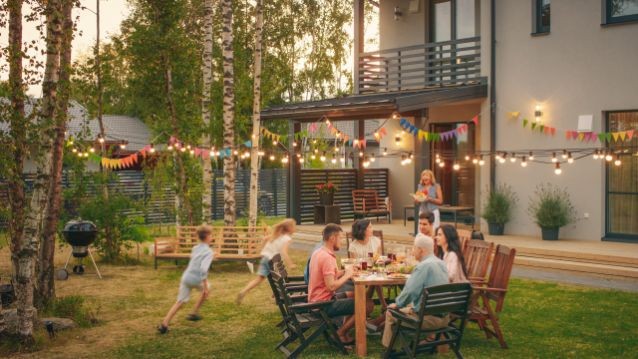 Having home insurance is like an investment for your home. The longer you live in your home, the higher the odds are that you will have an event that requires your home insurance to cover the costs. While some events are small enough that you can cover them yourself, other events can be catastrophic and render your home uninhabitable for a period of time. The costs associated with rebuilding the home plus the costs of temporary housing could easily bankrupt you without home insurance.
But it isn't just the structure itself that your home insurance will cover. You have a lot of other stuff in your home that also should be insured, such as the living room furniture, all of the pots and pans in your kitchen, plus the kitchen appliances, your television, laptop, and more. All of these items are also covered under your home insurance policy.
It doesn't have to be an event that damages your home to be covered. Your home insurance likely also includes liability coverage so that if someone injures themselves while on your property, such as tripping and falling, your home insurance would cover the medical bills for this incident. Whether it happens to your house or in your house or even on your property, home insurance is there to help cover the costs.
It's Not Just For Homeowners
It's true, there is special home insurance that covers people who live in a place other than a traditional single-family home. People who rent apartments and other places, those who live in a condominium, as well as other kinds of homes can all get home insurance, and should in order to cover the belongings that they own. Don't go without home insurance in place for your home in Allen, Dallas, Frisco, McKinney, Plano, Rylie, or surrounding areas. Make the call to Gibb Agency Insurance Services today to work with our team on your home insurance needs.