5 Tips on Choosing The Best Insurance Agency
Choosing the best insurance agency is an important decision that can impact your financial security and peace of mind. Gibb Agency Insurance Services is led by Susanna Gibb and they provide services in Allen, TX, Frisco, McKinney, Plano, Dallas and surrounding regions.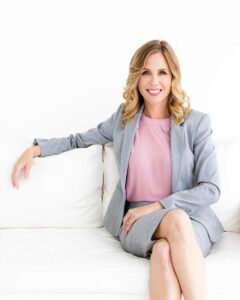 Here are five tips to help you make an informed choice:
Research and Compare: Don't settle for the first agency you come across. Research multiple insurance agencies in your area or online. Compare their offerings, reputation, and customer reviews. Look for agencies that specialize in the type of insurance you need (e.g., auto, home, health, life) and have a track record of providing excellent service.
Check Credentials and Reputation: Ensure the insurance agency is licensed in your state and has the necessary credentials to operate legally. You can verify this information with your state's insurance department. Also, look for an agency with a solid reputation. Read online reviews and seek recommendations from friends, family, or colleagues who have had positive experiences with insurance agencies.
Financial Stability: The financial stability of an insurance agency is crucial. You want to choose an agency that has a strong financial backing to fulfill its claims obligations. Independent rating agencies like A.M. Best provide financial strength ratings for insurance companies. These ratings can give you an idea of the agency's financial health.
Range of Coverage and Policies: Look for an agency that offers a wide range of coverage options and policies to choose from. A reputable agency should be able to provide customized solutions that match your specific needs and circumstances. Ask about available discounts, bundling options, and any specialized coverage you might require.
Customer Service and Communication: Excellent customer service is essential in the insurance industry. You want an agency that is responsive, attentive, and willing to answer your questions. During your interactions with potential agencies, assess their communication style, willingness to address your concerns, and accessibility. A good insurance agency will prioritize building a strong client-agent relationship.
Remember that the best insurance agency for you might depend on your unique circumstances and needs. Take your time, ask plenty of questions, and don't rush into a decision. A well-informed choice can lead to a better insurance experience and greater peace of mind. Please contact us without hesitation.