One of the most significant investments you will ever make is one in your home, so homeowners insurance is essential for your dwelling. If your home is damaged or destroyed, or if you are sued for injuries or property damage that occurs on your property, homeowners insurance can shield you from financial loss. 
The following are a few specific reasons why homeowners insurance is necessary: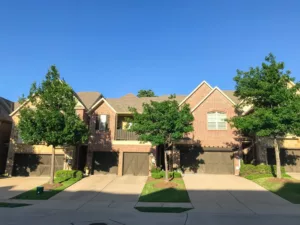 Safeguards your personal property and home: Mortgage holder protection gives inclusion to your home and individual property if there should arise an occurrence of harm or misfortune because of occasions like fire, robbery, or serious climate. 
Obligation security: If you cause damage to someone else's property or are injured on your property, homeowner insurance can protect you from liability. If you are sued, it may also cover your costs and settlements. 
Need for a mortgage: To safeguard their investment, your mortgage lender may likely require you to have homeowner insurance. 
Peace: Peace of mind can come from knowing that your home is safe, especially when you're away from it or when things are uncertain. 
An additional cost of living: Homeowner's insurance can pay for temporary housing or hotel stays in the event of damage to your home that renders it inhabitable. 
Gibb Agency Insurance Services is the best option if you're looking for the right home insurance in Dallas, Plano, Rylie, Frisco, McKinney, Allen, or anywhere else in Texas. We take great pride in providing our customers with the best possible customer service and ensuring that they receive the home and business insurance they require. Our top priority at The Gibb Agency is safeguarding both your family and your home. We'll help you find a low-cost policy that won't compromise your family's safety. Contact us if you are from Allen, TX, Dallas, Frisco, McKinney, Plano, Rylie, TX areas.